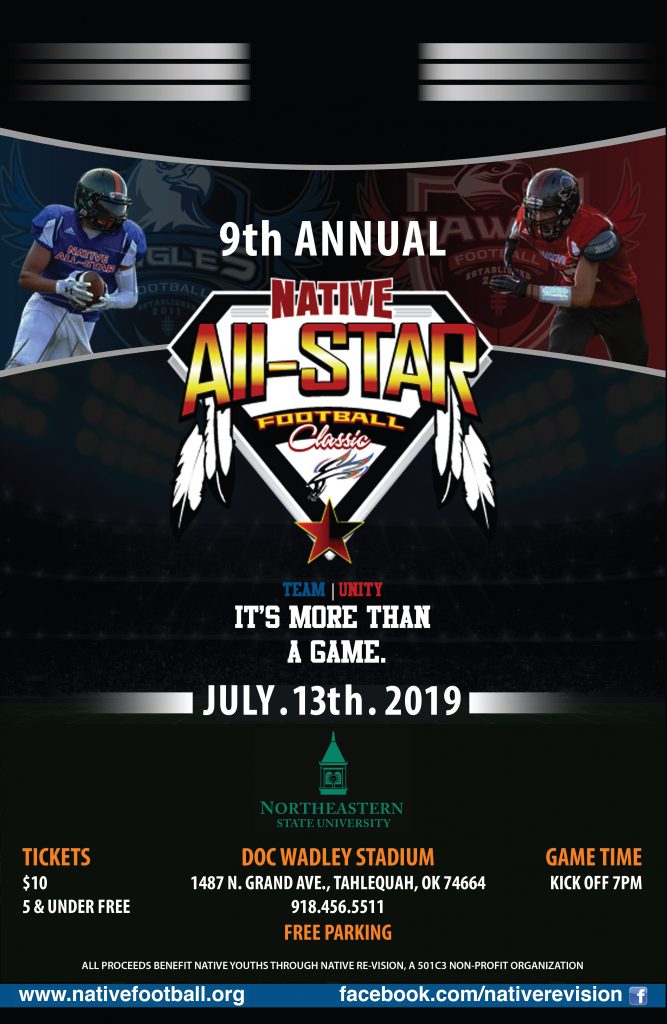 NATIVE REVISION invites the GRADUATING HIGH SCHOOL SENIOR FOOTBALL ATHLETE to participate in the most enthusiastic FOOTBALL camp around!  It is the NATIVE ALL-STAR FOOTBALL CLASSIC!  NASFC will surround you with astounding real-life events that will not only change your outlook on YOUR LIFE, it will also fuel your daily football conditioning, which sets the stage for GAME DAY!
While you are here, we will introduce you to things you probably weren't told in school.  We will not go into everything now, but, know that if you want a better lifestyle it is ACHIEVABLE, and so are the changes you want in your families and communities.  NATIVE REVISION KNOWS that you have adversities.  NATIVE REVISION has answers, and the disciplines of FOOTBALL IS one way that will help us reach where you want to go.  AND, if you already know where you're going, you're still invited to come.  Your confidence will encourage others, and we are sure you will be a force on the GRIDIRON!
Come to the event and REPRESENT.  Compete in the BLUE EAGLES vs the RED HAWKS Illinois River CANOE RACE.  By game day you will be prepared to BATTLE with other WARRIORS.  You will go home with more than you came with.  It's a BROTHERHOOD!  IT'S MORE THAN A GAME!
Native ReVision is a 501(c)3 nonprofit organization based in Dallas, TX. We utilize competitive sport to support and challenge Native American student-athletes. We identify and recognize their value and accomplishments while revealing a path to self-reliance and success through trust, teamwork, mentoring, education, and relationship building.Native Revision supports and guides at-risk Native American male students through athletic programs, annual events, and individual mentoring.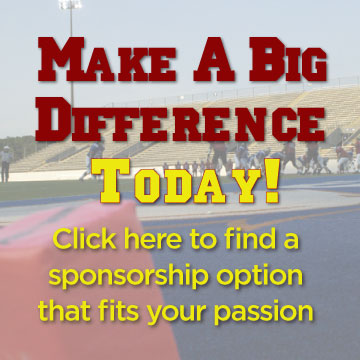 The Coaches and volunteers are genuinely involved with Native Youth. Lives and futures are saved! The Native All-Star's opportunities go beyond the camp. The game is an exciting bonus!
Native ReVision has been one of the most IMPACTFUL moments of my life! I came in expecting the camp to be JUST football, but, man I was wrong. I learned the true meaning behind family, friendship, and leadership. Now being a member of NASFC and an Alex Battiest Award winner, I am held to a higher standard, because it's more than a game!